Frequently Asked Questions
We have compiled our answers for some of the most frequently asked questions we get as a concrete contractor company in Asheville, North Carolina, on this page so that you can learn more about our company and what we have to offer. 
FAQs About Our Concrete Contractors and Our Services
WNC Concrete Contractors is one of the leading concrete construction companies in Western North Carolina, and we have the skills, knowledge, and experience necessary to complete jobs with expertise and efficiency.  
We are also certified, so you can rest easy, knowing that your home or space is in safe and capable hands. Our team can help you install, repair, resurface, or replace your concrete structures and ensure their long-lasting performance and durability.  
Our company offers an extensive range of concrete services, including installations, repairs, resurfacing, and replacements of concrete services. Whether it's a concrete patio, driveway, or parking lot that you need, we have you covered. 
We cater to both residential and commercial clients in Asheville, NC, so if you need high-quality concrete structures from a qualified paving contractor, you can give us a call. 
As one of the leading concrete contractors in the area, we understand how valuable our client's time is, which is why we strive to complete each project as quickly as we possibly can without compromising the concrete structure's quality. 
However, the total duration for each project will depend on several factors, such as the scope of the project, its complexity, and type.  
Small jobs like installing driveways or patios in residential areas generally take around 2 to 3 days, while larger projects like commercial parking lots can last as long as a week or more. You can discuss the duration more with our team by calling us today. 
Concrete is a highly durable material that can withstand constant wear and tear, so you can expect your newly repaired concrete surfaces to last for another 10 to 20 years. Our team will ensure that all repairs are done meticulously and professionally for long-lasting durability. 
The exact amount for our services tends to vary from project to project, and it usually depends on several factors like the size of your space, the scope of the project, and the complexity of the job. 
However, even though we are one of the top concrete construction firms in the area, we ensure our clients enjoy reasonable prices for our services. Call us today, so we can work out a price that fits your budget.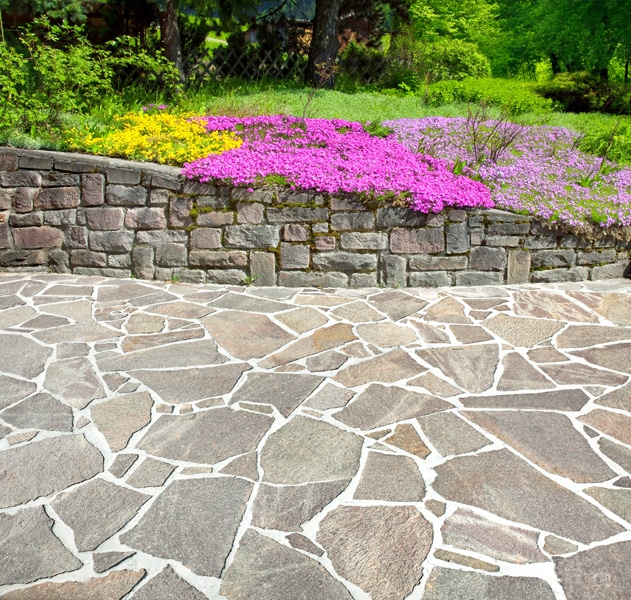 If you're looking for a skilled driveway installer or concrete patio installer in Asheville, look no further than WNC Concrete Contractors. We can help you with all your concrete service needs, whether it's repairs, replacements, or installations. 
So, give us a call today, and let's discuss how our team can help.